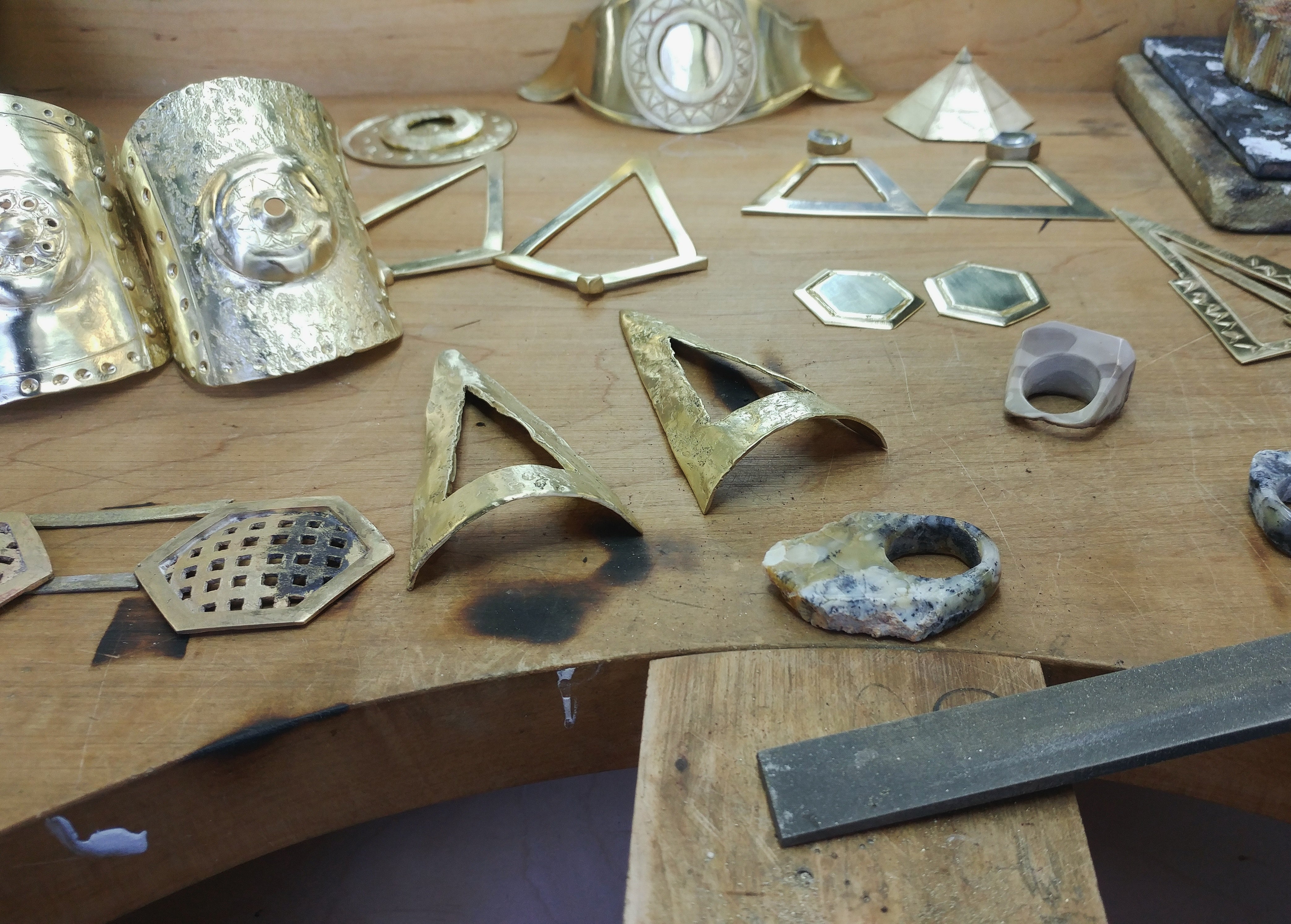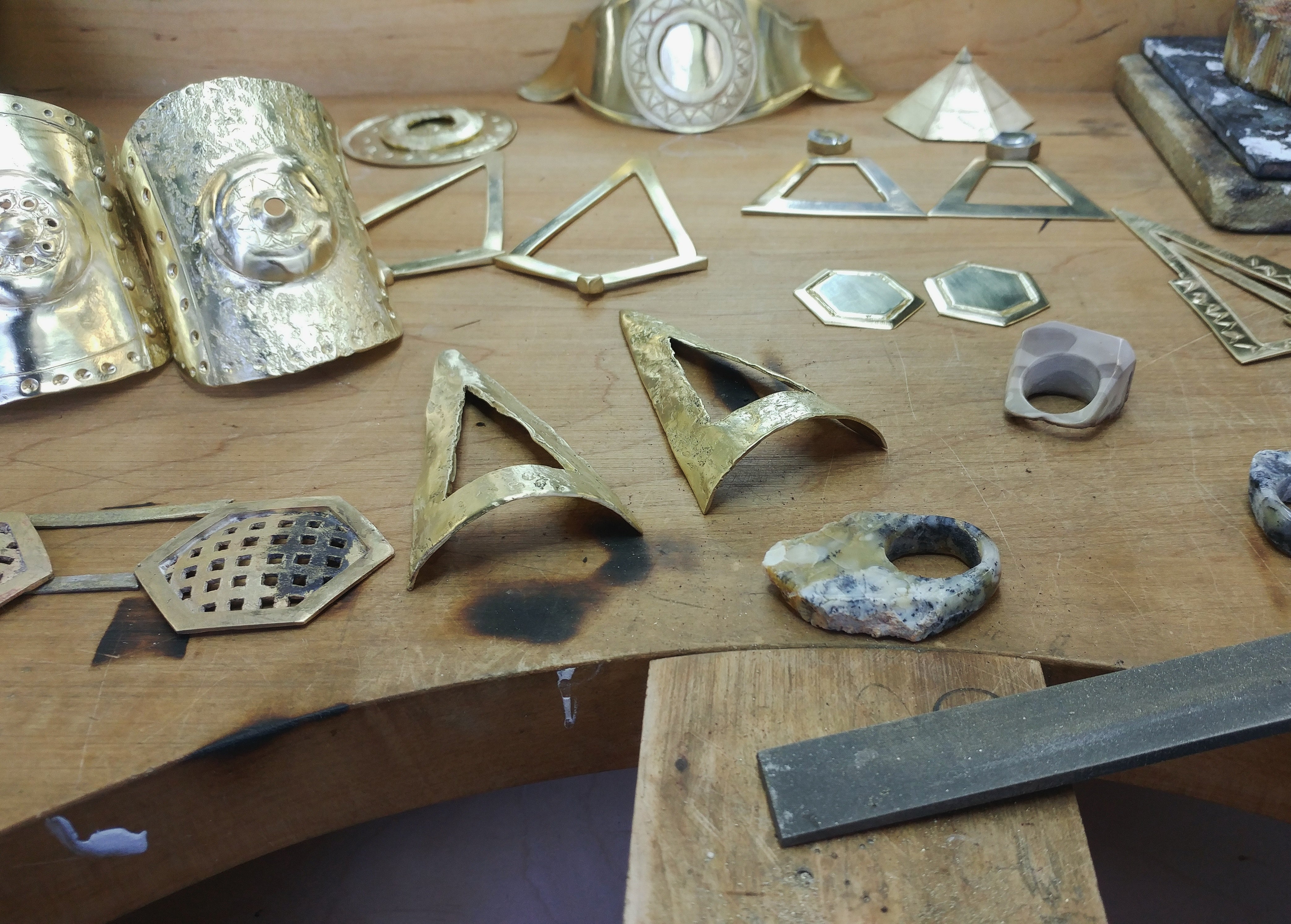 Craftsmanship And Allies
Each piece is handcrafted using traditional techniques our founder learned from artisans in the Grand Bazaar while living in Istanbul. The Bow Jewelry was launched in Montreal where we keep manufacturing local and our craftsman allies as small, tight-knit life-long partnerships.
The Design Process
Each collection is an unknown adventure that Filiz enters as she heats her carving tools to begin manipulating the wax. She allows the emotions of her extensive research of the woman who inspired the collection to flow through her in a process that feels like a transformational experience in her own heroines' journey. Drawn to ancient jewelry techniques, she began taking classes in Istanbul focusing on small-scale wax sculpture and exploring traditional silversmithing techniques with artisans at the Grand Bazaar. She combines these methods to create boldly empowering pieces that test the boundaries between jewelry and sculpture while constantly exploring new ways of using wax as her medium to create her signature raw, imperfect beauty of the finished works.

These traditional techniques, stories of great women from history and Filiz's personal journey are translated into these sculptural works of art.

We invite you to answer your heroines' call to adventure adorned with these empowering amulets.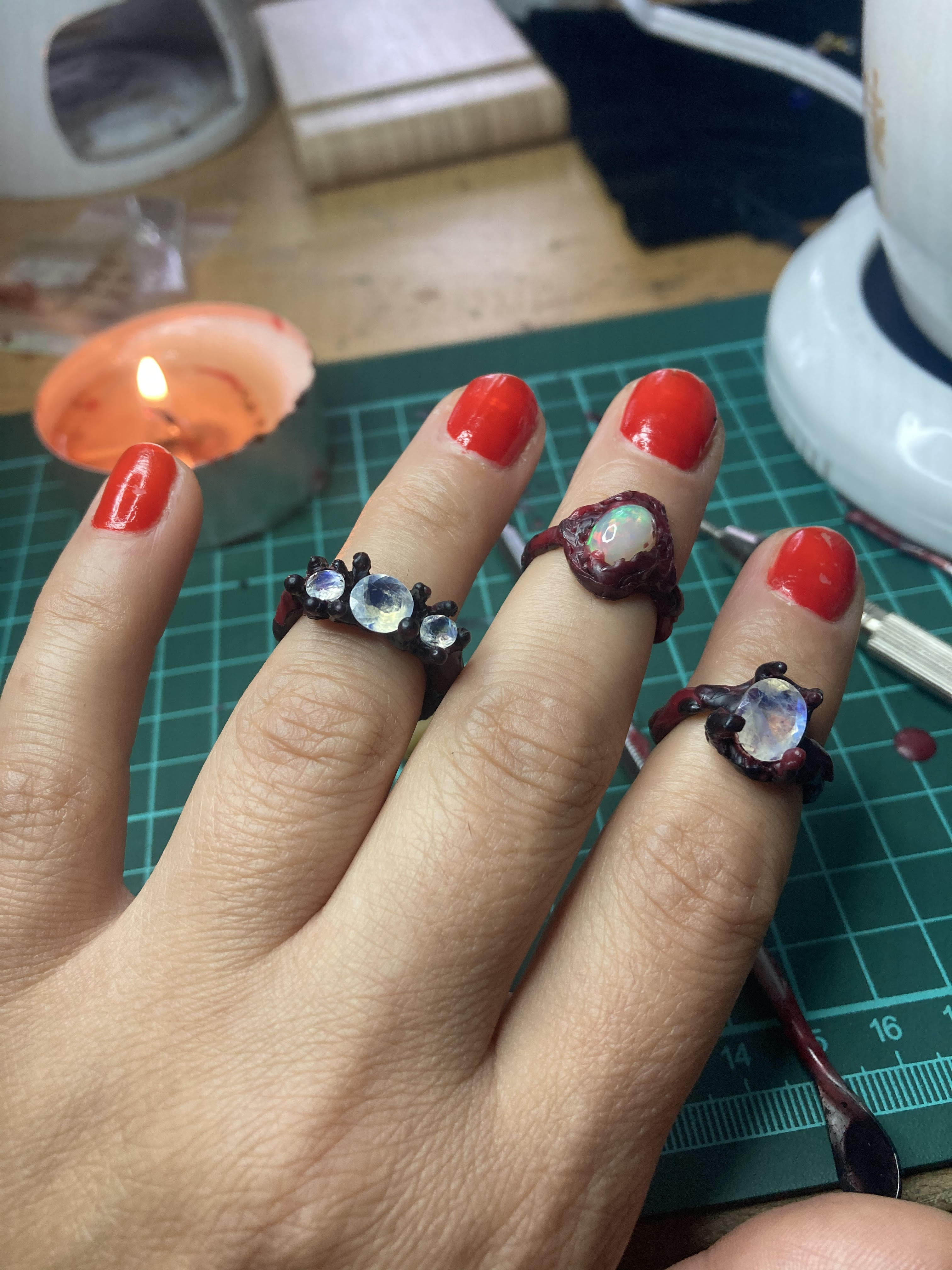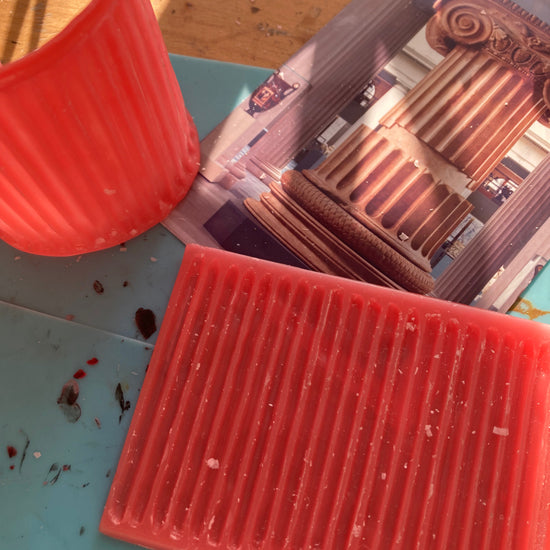 Lost Wax Casting
We work with local casters in Montreal to transform the wax creations into silver or brass. Lost-wax casting dates from the 3rd millennium BC. The wax pieces are placed into iron flasks and filled with a hot white investment that melts away the wax and leaves in its place an empty cavity. Liquid metals are poured into the spaces, and once cooled, we are presented with the unfinished metal pieces.

The works are soldered and finished before being plated in 18kt gold. We leave our metals unpolished to achieve our signature matte antique look that will evoke a sense of unearthed treasure in your jewelry box.
Heroine Cards
To pass on the message of the heroines from history to you, the heroines of today, in each package, is a Heroine Card for each collection illustrated by a local artist as a reminder of the power of the collective feminine and to empower you to make bold choices throughout your journey.