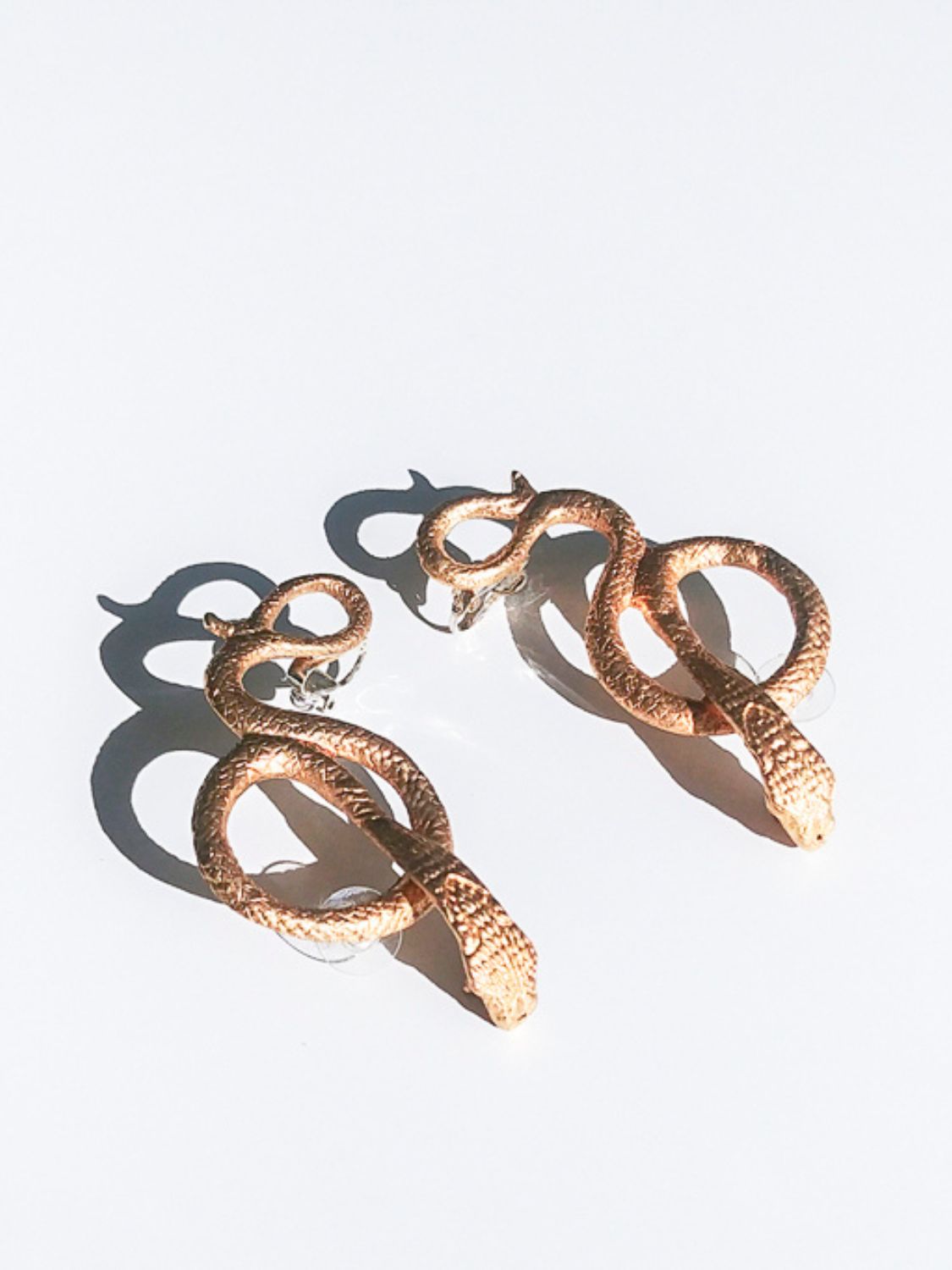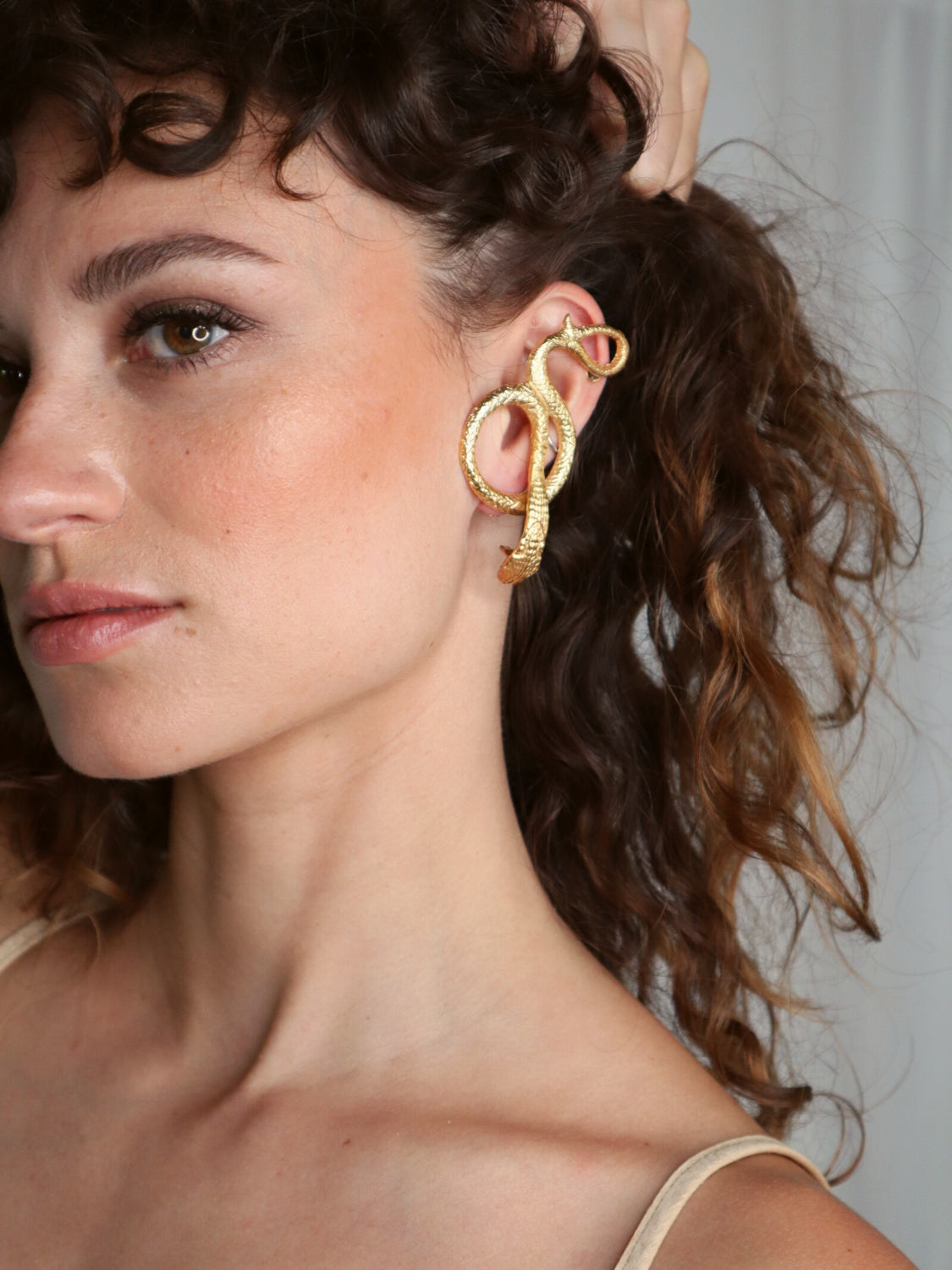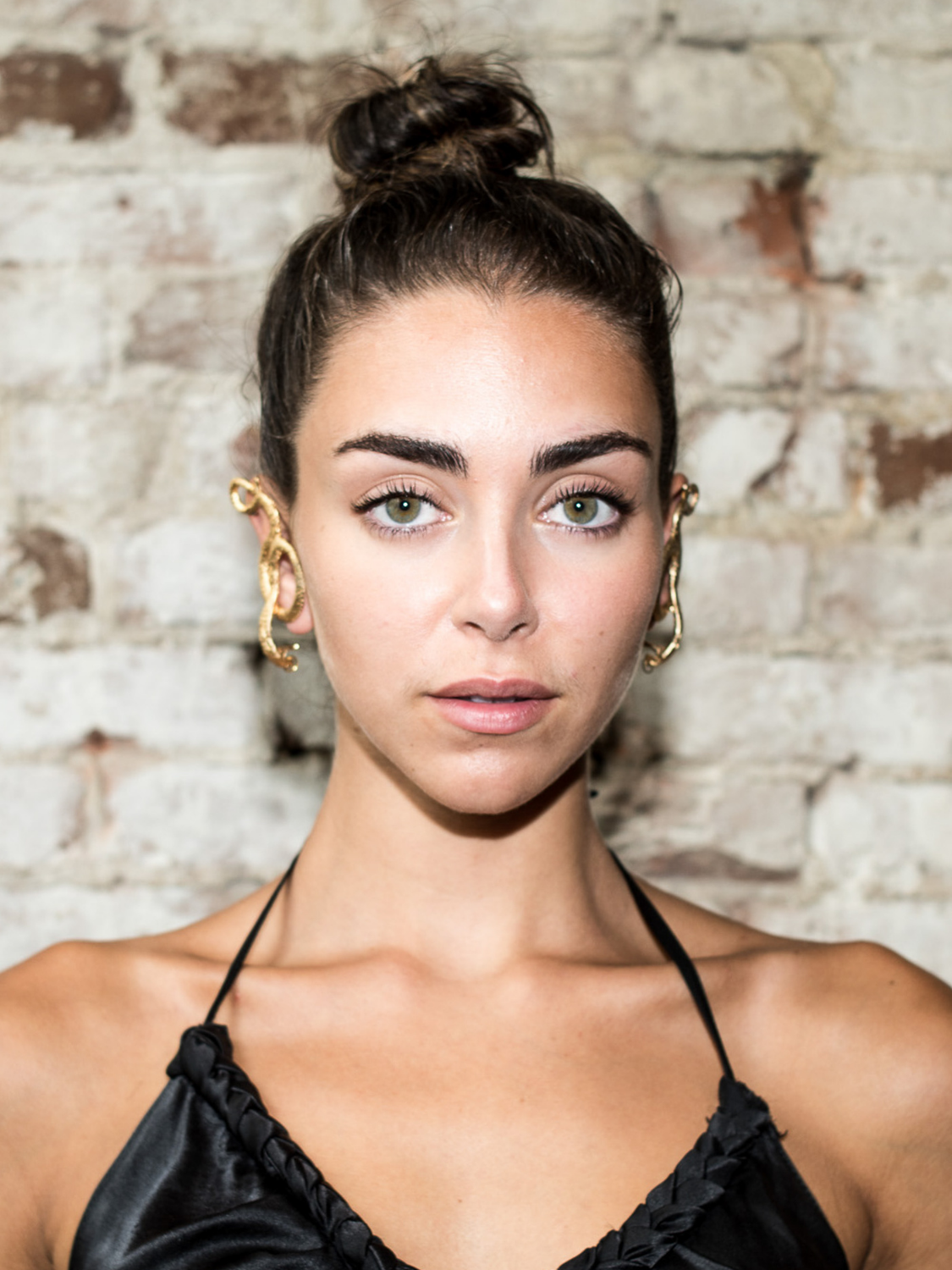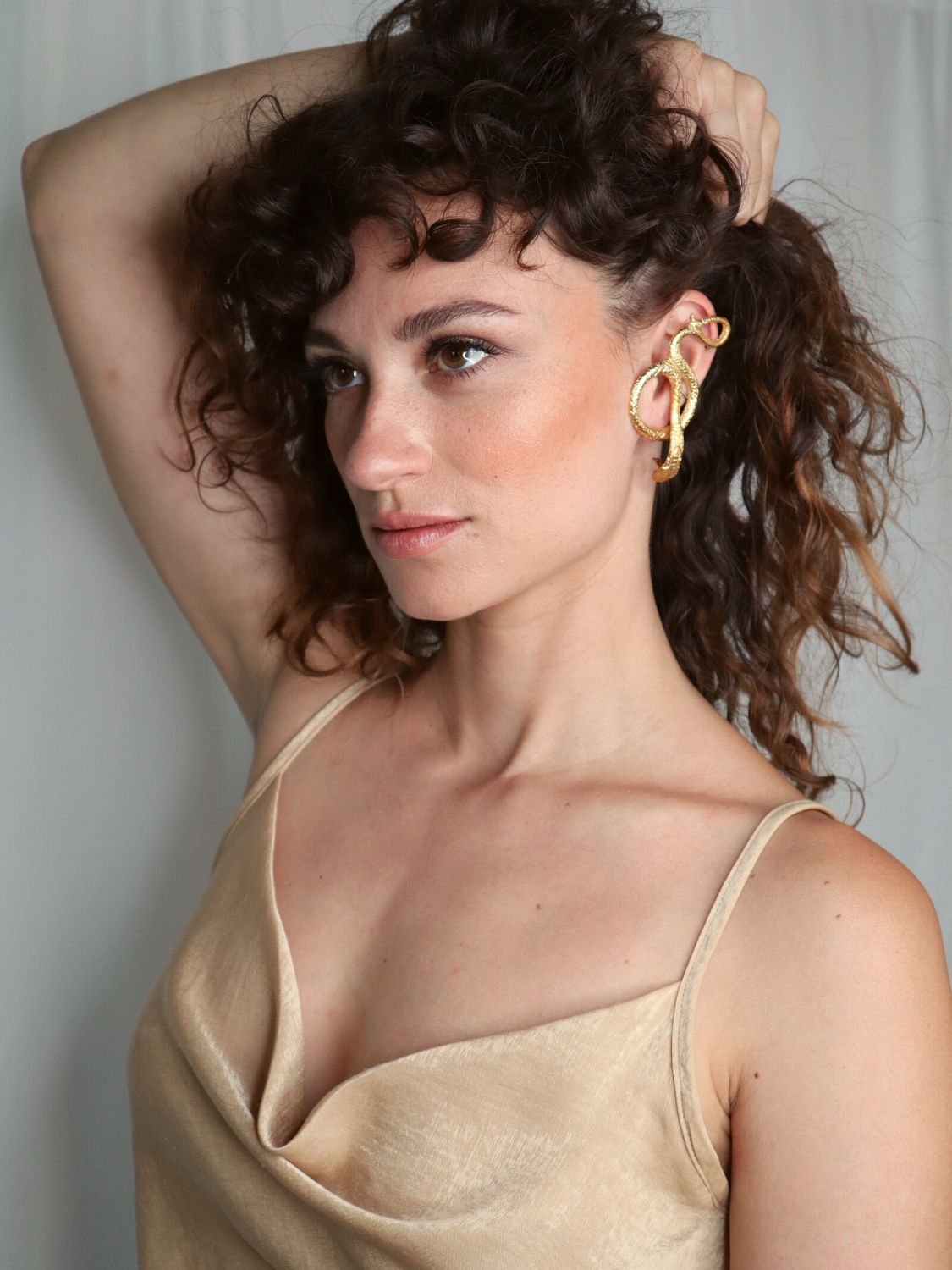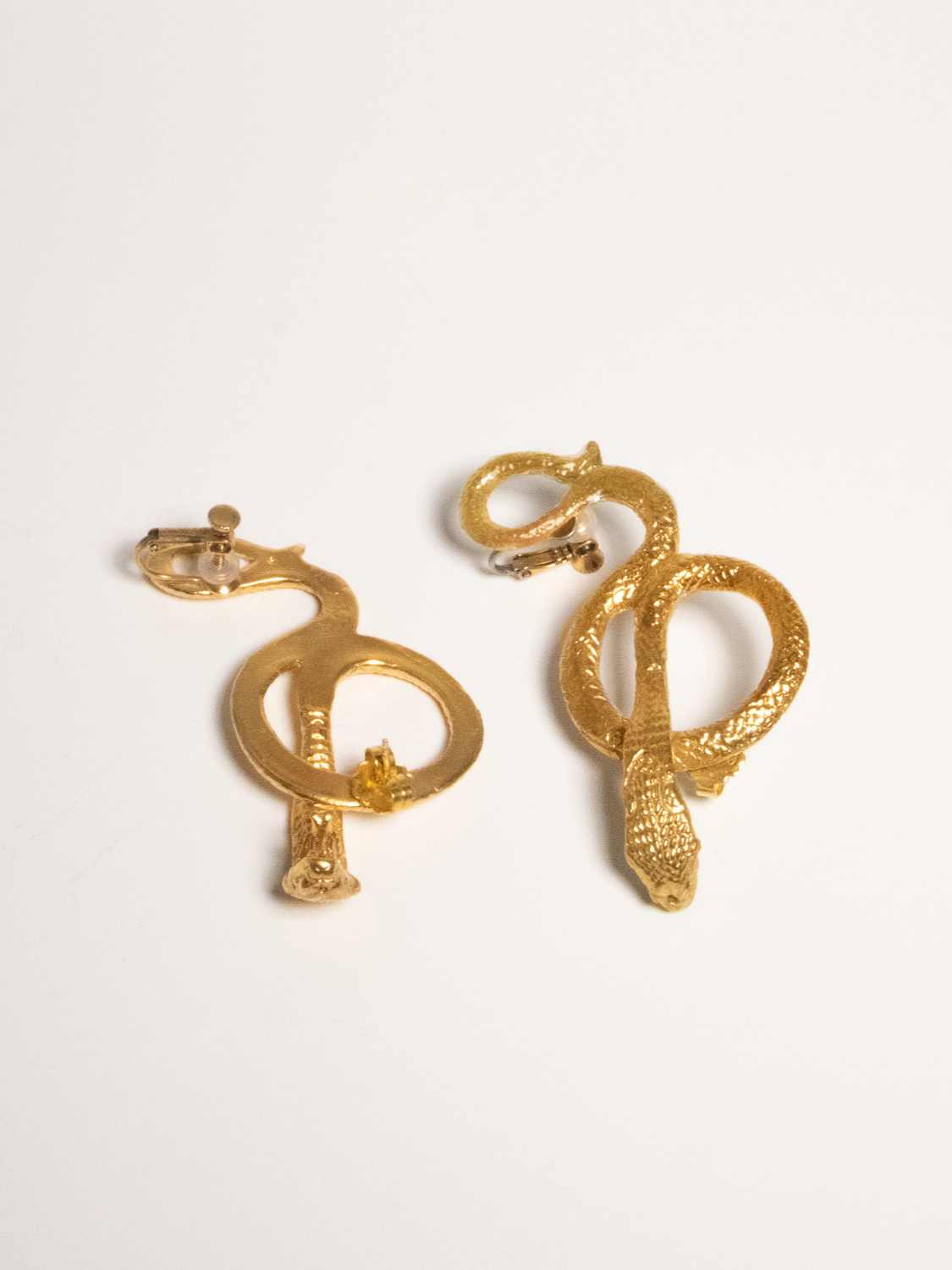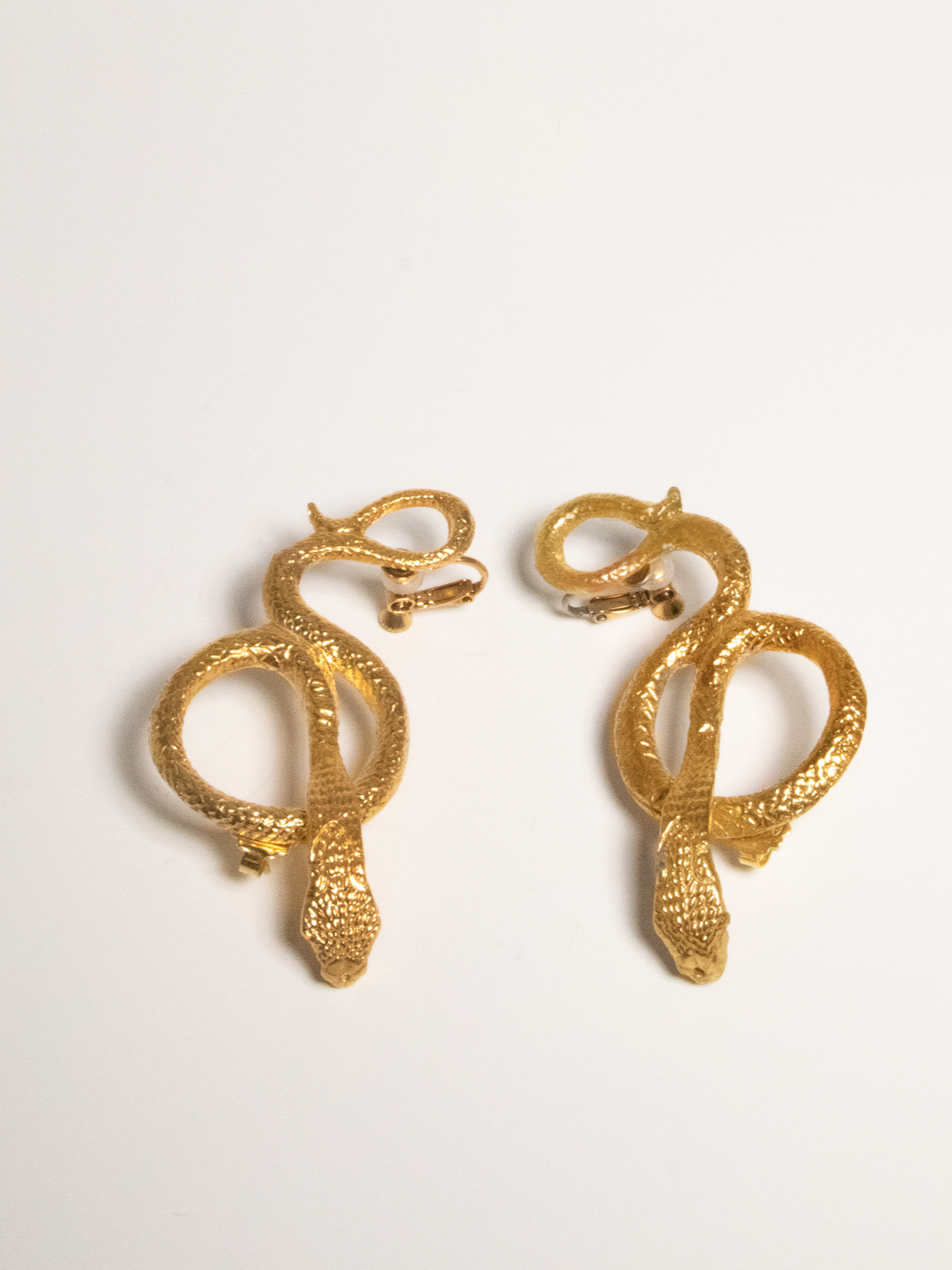 Illusion EarCuff Earrings
Your empowering alternative to a typical earring. Handmade with 18kt gold plating, the Illusion Ear Cuff is inspired by the ritual dances performed by Mata Hari during the height of her fame. The serpent wraps atop your ear with a comfortable and adjustable clip at the tail to hold it in place. The head of the snake has an earring stem that is worn through your piercing like a regular earring. The ear clip has an adjustment screw with a soft backing to make it sit snugly and comfortably on any ear.
It measures 9cm from top to bottom.
- 18kt gold plating over brass
- Handmade through the process of lost-wax casting
Step into the mesmerizing world of Mata Hari with the Last Dance Collection and immerse yourself in the captivating tale of a woman who defied societal norms. Originally known as Margaretha Geertruida Zelle, Mata Hari broke free from the suffocating constraints imposed on women, forging her own path after leaving an abusive marriage. Despite being penniless and alone, she fearlessly embraced a new persona, captivating audiences with ritualistic performances that inspired the stunning snakes in our collection.

Mata Hari's transformative journey is embodied in the Last Dance Collection, which pays tribute to her rise from destitution to affluence. The collection features upcycled vintage chandelier crystals that symbolize her lavish life and the incredible odds she defied. However, as World War I gripped the world, Mata Hari's fame waned, and she found herself caught in a desperate struggle to maintain her opulent lifestyle. Ultimately, her acceptance of payments from both France and Germany as a potential spy led to her conviction and execution by firing squad.

The Last Dance Collection not only showcases Mata Hari's tragic end through its carved bullet forms and explosive textures but also serves as a testament to the power of self-transformation and resilience. By indulging in the allure of Mata Hari's legacy, you invite her captivating story to intertwine with your own. Each piece in the collection embodies her strength, beauty, and resilience, encouraging you to embrace your own unique journey and adorn yourself with the essence of a woman who crafted her own path and persona. Experience the undeniable power and fearlessness of Mata Hari as you become the embodiment of her enigmatic charm.
Illusion EarCuff Earrings
FAQ
How do I care for my jewelry?
The Bow Jewelry pieces are handmade with intricate detail and natural gemstone.Please handle all pieces gently and and with great care. The gemstones are natural which means that each one is unique and may have inclusions that enhance the unique quality of the gem and the piece.
Although our jewelry is made to be passed on from generation to generation, gold plating will not last forever. To help protect your jewels for as long as possible we recommend removing your pieces when bathing, exercising, when using harsh chemicals and when putting on perfume and lotion.
To maintain the vintage appearance and feel, we do not recommend cleaning the jewelry. However, you may use a dry, soft cloth to gently remove dust.
We  honour and  celebrate this aging process of the jewels as it is part of their journey and story. 
How can I be sure of my ring size?
Our rings run true to size. The easiest way to be sure of your ring size if to measure the inside diameter of a ring you already own and use on the finger you are buying the new ring for. If the ring you are purchasing is thicker then the ring you are sizing, then it is better to go a 1/4 or 1/2 size up.
You can find the diameter size conversion chart and ring size guide on the product page.
If the exact size you need is not an option on the product page, you can place the order and add a note in the check out of the sizing you require.
Do not hesitate to contact us via chat or email at hello@thebowjewelry.com, we are happy to figure out the best ring size for you together.
Do you create custom pieces?
All of our gemstone rings are custom made to size. We also create custom pieces for music videos and movies, please get in touch with us at hello@thebowjewelry.com if you are interested in a custom piece.
Shipping
International Shipping
We are happy to announce we officially ship internationally! Most of our orders are dispatched from our Montreal, Canada studio within 2 - 3 business days. Some of our custom pieces take longer and are written on the product page. Ring orders usually take 4-5 business days as each is custom made to size.
Order tracking
Tracking numbers are automatically sent as soon as your order is packed. Please check your junk folder if you do not receive one 72hrs after placing your order.
Get in touch
If you have any questions about your order, please contact us.
Materials
Brass
On our larger pieces we use mostly brass. Brass is a very durable metal and will give your pieces longevity as you pass them on from generation to generation. In spiritual and metaphysical traditions Brass is the metal that brings out the natural good and inner truth.
The manufacture of brass across the world is highly dependent on the recycling of scrap brass and copper making brass one of the most recycled metals in the world. Brass can be recycled many times over without diminishing the composition so it means that the recycling process can continue tie and again, thus making the metal highly sustainable.
Silver
All of our gemstone rings are made with 925 Silver. In astrology, Silver due to the illumination has a close relationship with the Moon. Silver offers positivity and increases love and security. When gemstones are used in silver it is said that the energy of that gemstone reaches the wearer directly.
18kt Gold Plating
Unless the item is left in its 925 silver form, all pieces are 18Kt gold plated. This way the final product takes on the look of a solid gold piece of jewelry. Gold-plated jewelry is a thin layer of gold alloy that's bonded to the base metal of the jewelry. The layer of gold placed on to the surface of will wear off over time. As the pieces will join you on your adventures, their natural aging process will add to the beauty and story of each piece.
Natural Gemstones, Pearls and Up-cycled elements
All the gemstones and pearls used in the collections are ethically sourced and natural. Natural gemstone jewelry is eternal and have positive properties for the wearer such as connection and purpose, making them a benefit both physically and spiritually.
Our up-cycled element such as the crystals used in the Last Dance collection are found from antique shops in various cities and is our way of bringing new life to discarded materials of the past. Shining light on the forgotten past is a core inspiration of our collections.
The Heroines That Inspired the Collections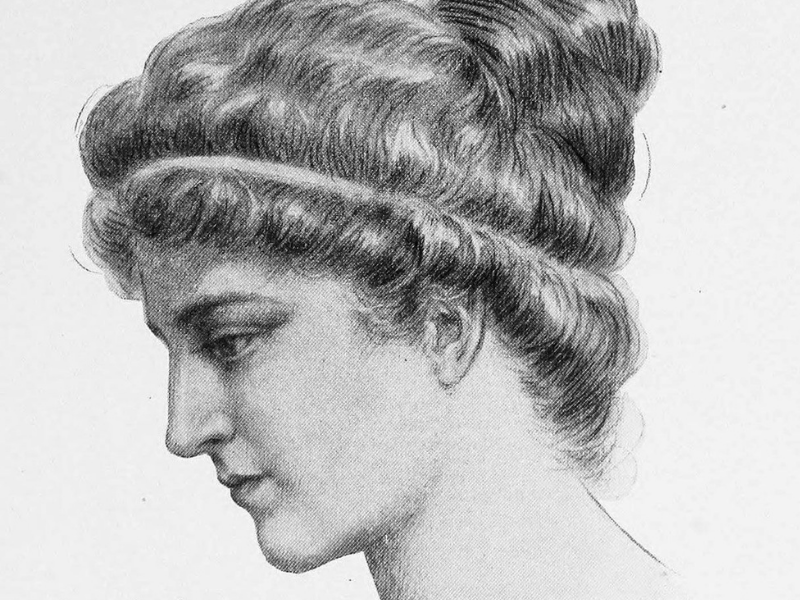 Hypatia Of Alexandria
The Cosmos & Chaos collection is inspired by Hypatia of Alexandria who lived in 5th Century Alexandria, Province of Egypt, Eastern Roman Empire.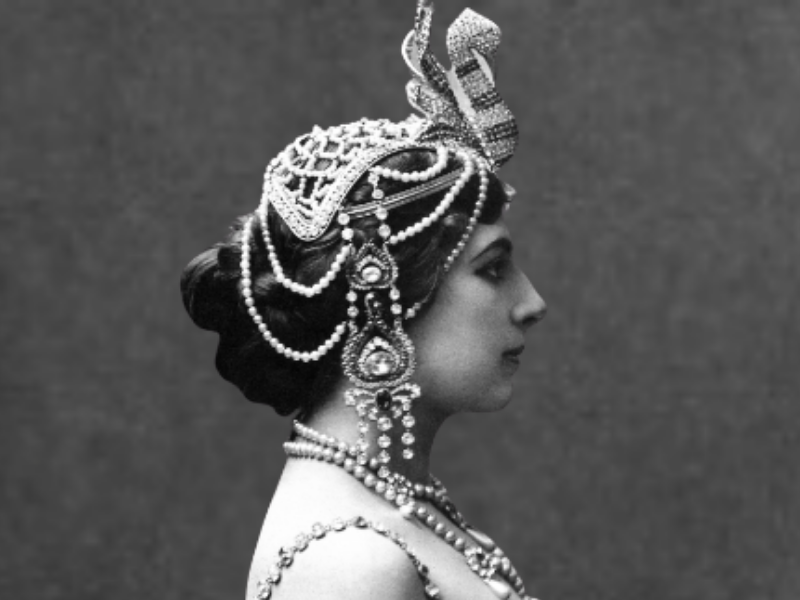 Mata Hari
Last Dance Collection inspired by the life of Mata Hari embraces the darker side of her life as much as her intriguing rise to fame as an exotic dancer.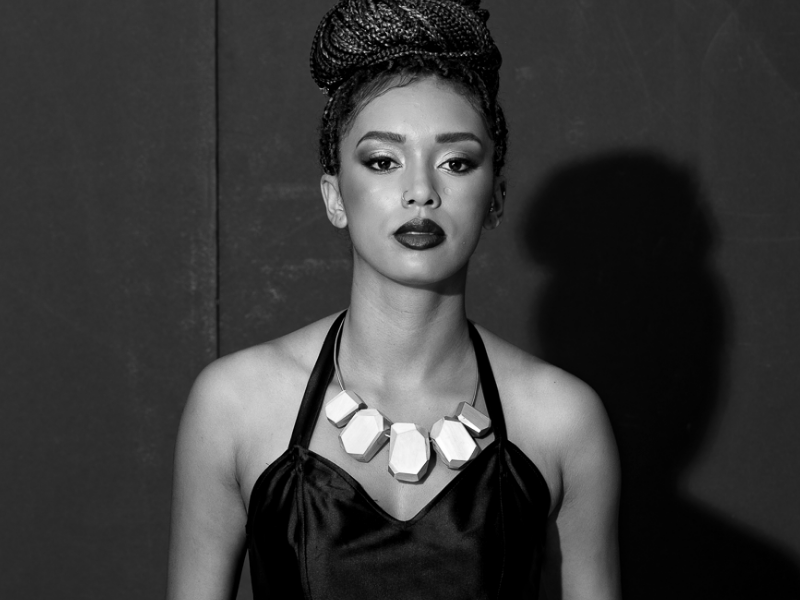 Golden Armour
The Golden Armour Collection is inspired by the speech of Queen Mother Yaa Asantewaa before the Battle of the Golden Stool that took place in 1900 between the Ashanti Empire and the British Empire.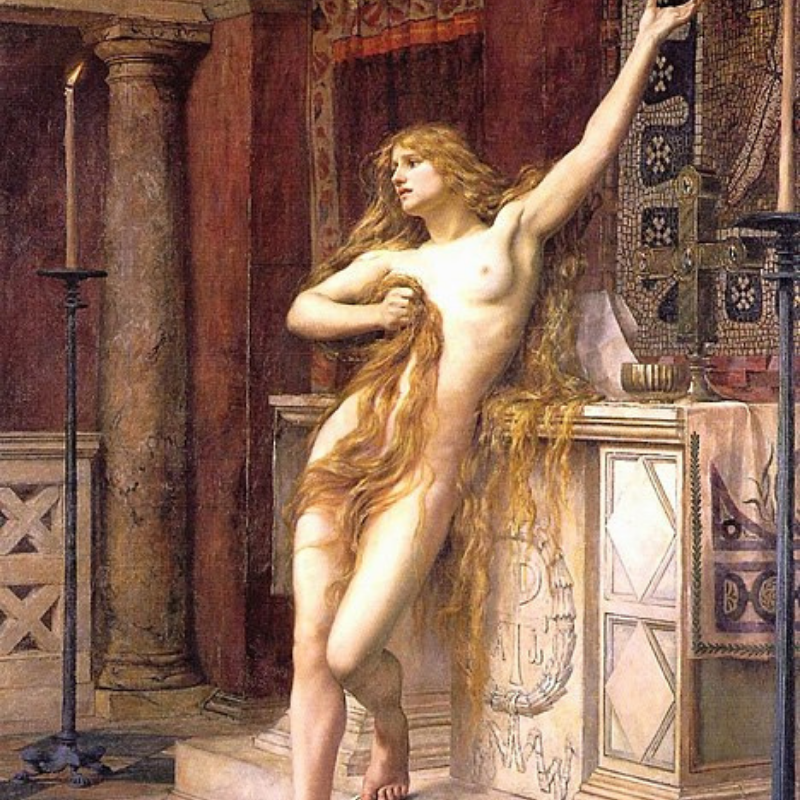 Introducing
Hypatia of Alexandria
The Cosmos & Chaos collection is inspired by Hypatia of Alexandria who lived in 5th Century Alexandria, Province of Egypt, Eastern Roman Empire.
Introducing
Mata Hari
Last Dance Collection inspired by the life of Mata Hari embraces the darker side of her life as much as her intriguing rise to fame as an exotic dancer.